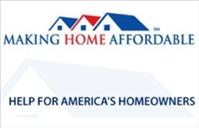 Making Home Affordable Logo
Digital News Report – While the government home loan modification program has helped over one million struggling homeowners in the United States by lowering their monthly mortgage payments, the U.S. Department of the Treasury and the U.S. Department of Housing and Urban Development (HUD) are working with the Advertising Council to run national public service advertising (PSA) on television and other outlets to reach out to more that may need help with their mortgage loan before they lose it to foreclosure.
The Ad campaign will be distributed to over 33,000 media outlets nationwide and will be on television, radio, print, and out of home and web advertising. The ad campaign will get the word out about the Making Home Affordable Program (HAMP) which started in February of 2009. The PSAs will air on television by donated time slots by the media.
The government run mortgage modification program is free to struggling homeowners that meet certain eligibility requirements. The lenders works with the homeowner to refinance the home loan by either lowering the interest rate, extending the term of the payment, and lowering the amount that has to be re-paid with principal forgiveness. The goal is to get the homeowner to have a mortgage payment that is under 31 percent of there total monthly income. Of the permanent home loan modifications, the average homeowner is saving over $500 each month or around 1/3 of what they used to pay each month.
To find out more about the HAMP government home loan modification program you can visit their website at www.makinghomeaffordable.gov.
By: Victoria Brown