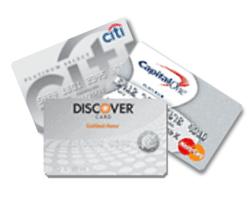 Digital News Report
Digital News Report – New credit cards from Citi, Capital One and Discover make it easier to transfer high interest rate card balances to one easy payment.
Capital One® Platinum Prestige Credit Card
The Capital One Platinum Prestige card offers borrowers the ability to transfer "higher-rate balances" to their card with no annual fee and a zero percent introductory rate. The introductory rate will last through July 2011.
The company says they can process transfers within 48 hours. You will also get zero percent interest on your purchases through July 2011.
Besides low or not interest, the card offers 24-hour travel & emergency assistance and travel accident insurance. You can also get a replacement cars and cash advances. You will need excellent credit for this card.
Citi® Platinum Select® MasterCard®
The Citi Platinum Select Mastercard offers a 0% APR for 18 months after transfer. After that the rate will be 11.99%-19.99%. Basically, if you pay your balance off within a year you don't get charged interest.
There is no annual fee and you need a good credit score to get the card. The card also offers discounts on gift cards, travel, and merchandise.
Discover® More® Card
Discover is offering a card with a zero percent introductory offer on balance transfers for 15 months. Discover also offers no annual-fee and 5 percent cash back on travel, gas, groceries, restaurants, and some home improvement stores. Besides that they offer up to one-percent cash-back on all other purchases.
By: Tina Brown