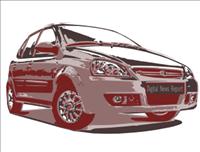 Digital News Report
Digital News Report – You may find car insurance rates are higher than you think you should be paying. It may be time to save money on car insurance. How can you lower your auto premiums? Here are some ways that you can lower your car insurance policy costs.
There are several different ways that you can save on your car insurance.
1. Shop around for the best car insurance quote. With online car insurance quotes it can be easy to get multiple auto policy quotations all from the comfort of your own home. You should get at minimum three car insurance quotes. These are all free car insurance quotes so you can get as many insurance policy estimates as you want. Chances are you will find inexpensive car insurance and save money.
2. If you are a homeowner you can save money by combing your auto insurance and homeowners insurance with the same company. By doing this, many insurance companies offer discounts on both policies saving you money.
3. If you own an old car worth less than $1,000 you can save money by dropping collision and comprehension coverage on these cars. It's a risk of losing your vehicle and not getting a replacement but the saving in insurance can offset the cost of replacement.
4. If you are looking to buy a new car, it pays to shop around for car insurance before buying it. Different vehicle models carry different insurance rate premiums because there are different costs associated with each car. The cost of the car, the cost to repair it are factors. So are the driving safety and also how often they are targeted for theft can also factor into the cost of the auto insurance. You also may get an extra discount by having an anti-theft device installed in the vehicle.
5. You might find some car insurance companies will discount your car insurance based on the number of miles that you drive. You might have the insurance company follow your smog checks which report mileage, or you might initially have an inspection of your car before insurance begins. You need to be honest about the number of miles that you drive because this could affect your coverage.
6. Having a good credit score can lower your insurance premium compared to those that have a bad credit score.
7. Ask for a higher deductible on your car insurance quote if you are looking to save money on your premium. A higher deductible will be the amount of money that you pay before the insurance provider will pay on the claim.
8. Ask what other discounts that the auto insurance company offers. They often will have good driver discounts for those that have not got into an accident or traffic tickets in the last few years. They can give discounts for good students that get good grades. They have multiple driver discounts. Each company will offer different discounts so ask them what is available.
Summary
Cheap car insurance can be good insurance, but you should also consider the customer service that the company provides, especially when you go to file a claim. You want to know that you will be covered if the time comes that you need it. You can ask around with other family and friends what they recommend. You can search online for complaints about an insurance company. You can call the Better Business Bureau to see if the company you are considering has a poor rating or if they have received a large number of complaints. In the end sometimes paying a couple extra dollars might be the best car insurance policy, but you should take your time to compare car insurance quotes carefully before making the decision.
By: Victoria Brown