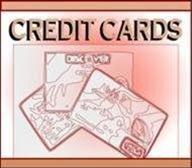 Digital News Report
Digital News Report – Because of the high unemployment rate in the United States there have been more borrowers worried about their finances. There are several choices a person can do to consolidate their credit card debt, personal loans, and their student loans.
Consolidation Loan
There are different reasons people will get a debt consolidation loan. One reason is to lower their monthly payments. Another is to simplify your payments into on easy installment loan. You only would pay one bill each month instead of writing checks to many companies.
You can sometime find debt consolidation loans being offered at banks and credit unions. You should see if the bank or credit union you have offers this kind of financing. If not you can shop online for a company that provides debt consolidation loans. If you have bad credit you might have to look around for a company that is willing to finance a debt consolidation loan for you.
Credit Card Balance Transfers
Another way to consolidate debt would be to do a balance transfer with a credit card. Sometimes credit card companies such as Bank of America, Discover, or Chase will offer special introductory rates for balance transfers. These promotional offers usually are at zero percent APR interest for up to 12 months time. Other balance transfer offers can offer a fixed rate until the balance is paid off. This will lock in your interest rate and you won't have to worry about the interest rate going up after an introductory time period.
Government Consolidation Loans
The US government might be able to help through their Federal Direct Consolidation Loans program. This program is aimed to help people that are having difficulty paying their student loan payments. In extreme cases a person could be able to defer payment of their student loans.
Debt Management Plans
A debt management plan (DMP) differs from a debt consolidation loan because there isn't a new loan to pay off the old loans. Instead a Debt Management Company will negotiate with the existing creditors or collection agency to work out a repayment plan. You make one monthly payment to the debt management plan and the company will then send payments to each company that money is owed to. You still need to make sure that payments are getting to your credit card each month, but you won't have to make several payments. They also can sometime reduce the interest on the credit cards and waive fees to help you tackle the debt.
By: Victoria Brown