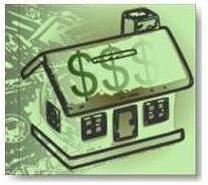 Digital News Report
Digital News Report – Although rates on a 30-year fixed rate mortgage moved down Friday, they may be trending upward. While fewer people are taking out new purchase mortgages, more and more homeowners are taking advantage of the low interest rates to refinance their homes.
The average 30-year fixed rate mortgage for refinance was down seven basis points Friday to 4.7523 percent, Bank of America has been raising some of their rates. Their 30-year FRM remained steady at 5.012 percent, down only slightly, but their 5/1 adjustable rate mortgages moved quite a bit higher.
The average 15-year refinance fixed mortgage rate was 4.1686 percent Friday. That is down 7 basis points in one day and six for the week (Monday through Friday).
The average 5/1 adjustable rate mortgage for refinancing was unchanged but 9 points higher than Monday. The average rate was 3.549 percent. Bank of America was charging 3.607 percent and 3.687 percent for interest only.
Refinance VS Purchase Mortgage Rate Comparison
We find that lenders charge more to refinance a house than to purchase it. For instance, Bank of America is charging 4.88 percent for a purchase loan but 5.012 percent for a refinance loan.
By: Tina Brown