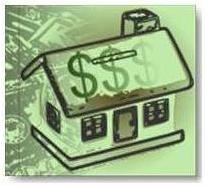 Digital News Report
Digital News Report – The average refinancing mortgage rates dropped this week. The 30-year fixed rate mortgage for refinancing dropped 2 basis points Friday compared to Thursday.
The average 30-year fixed refinance rate was 4.76 Friday. The average for the past week was 4.73 percent. Bank of America is offering a rate of 5.018 percent Friday. Last Friday the rate was 4.998 percent. The average for a BofA loan was 5.013 percent.
The average 15-year fixed refinance rate was 4.22 percent on Friday. This loan is 8 basis points higher than the day before and 16 basis points higher since Monday.
The average 5/1 adjustable refinance rate (ARM) was 10 basis points higher Friday compared to the day before. Since Monday the rate has climbed one basis point to 3.48 on Friday.
Bank of America had a mortgage rate of 3.654 percent on the 5/1 ARM. This was unchanged since Thursday but was 3 basis points higher than Monday.
By Tina Brown