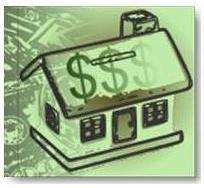 Digital News Report
Digital News Report – Refinance mortgage rates moved up slightly today compared to yesterday. Freddie Mac found purchase mortgage rates declining again this week.
The average 30-year fixed rate refinance mortgage was 4.7836 percent today compared to 4.6894 percent yesterday. That is a change of nine basis points in the upward trend.
Many times lenders will raise their rate for refinance mortgages. For instance, Bank of America has a rate of 4.88 percent for their purchase mortgages but 5.009 percent for refinance mortgages.
The average 15-year refinance loan rate was 4.1401 percent Thursday. That is 2 basis points lower than the Wednesday.
The average 5/1 adjustable rate mortgage (refinance ARM) was 3.3873 percent today.
By: Tina Brown