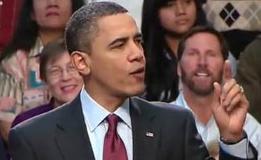 Digital News Report
Digital News Report – The Obama Administration continues to stress that the Home Affordable Modification Program, also known as the Making Home Affordable Program, is free to the borrower. The homeowners should not be required to pay anything for this program.
First-lien Loans originating before January 1st 2009 are eligible. Even multi-unit residences can qualify.
Homeowners need to be in financial trouble before applying for the program. The payments, including principal, interest and property taxes must exceed 31% of their gross monthly household income.
Many homeowners are finding themselves underwater, owing more on their home than it is worth. The government loan modification program was designed specifically for those people.
But there is some urgency. The program will not last forever. Homeowners need to take advantage of this program before December 31, 2012.
By: Tina Brown