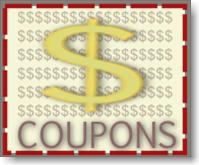 Digital News Report
Digital News Report – If you don't subscribe to your Sunday newspaper to get the grocery coupons, you can get many of the coupons online for free. There are several websites that offer printable coupons. In addition to printable coupons you can also participate in electronic coupons that you put on a grocery store discount shopping card that will automatically use the coupon when you buy the products in the coupons. Here is an overview of many of the popular coupon clipping sites.
Coupons.com has been around for a long time. They offer free printable coupons as well as digital coupons you put on your store shopping card. They also list local offers in your area and they have coupon codes for getting discounts when shopping online.
SmartSource is at http://coupons.smartsource.com. The website offers free printable coupons for many grocery items and personal care products. They are also the ones that have the ads in the newspapers each Sunday.
RedPlum is located at http://www.redplum.com/. You will find ads in the printed newspaper ads and you can also get free coupons by visiting their online grocery coupon website. They also have the digital coupons which you can load up Ralph's grocery store discount card with coupons to use at this store. Their website will spotlight freebies or great deals so you can usually find some good deals here.
Cellfire uses your store discount card and you mobile phone to get coupons without ever having to print them out. You don't have to have a mobile phone to benefit from their grocery and shopping discount coupon website. You can visit www.cellfire.com to sign up for their free coupons.
Upromise offers you money back to either a 529 plan to save up for college education or to help pay back student loans, or to help a college student with expenses. You just sign up at upromise and shop at the listed stores, buy groceries that are involved and you can earn money toward the college education. You can sign up for free at upromise.com.
Shortcuts is found at shortcuts.com. This grocery coupon websites offers both free printable grocery coupons and digital coupons that are loaded on to store discount cards. They have a Today's Top Coupon section that might help que you in on the best deals currently available.