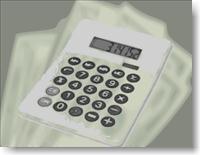 Digital News Report
Digital News Report – The Attorney General Edmund G. Brown Jr. has issued a warning to California homeowners that want to have a short sale of their real estate property. The attorney general said that there are scam artists out their called short sale negotiators that use straw buyers and charge illegal fees. There are currently 40 complaints being investigated by the Department of Real Estate relating to this short sale fraud.
Possibly one reason the short sale fraud has increased from virtually nothing to over 40 complaints in just a few short months is the start of the government run Home Affordable Foreclosure Alternatives Program which can offer short sale alternatives instead of foreclosure for some homeowners. The reason they have started this short sale program is to help those individuals that didn't complete the trial period of the home loan modification program, and are giving those homeowners a chance to settle with the lender with a short sale.
The attorney general said to make sure that any short sale negotiator has a license as a real estate agent or an attorney license in the state. Anyone else in California is not approved to do any short sale negotiation on behalf of the homeowner. Brown also said to watch out for up-front fees for a short sale transaction without first submitting an advance fee contract from the Department of Real Estate and the real estate agent must receive a no-objection letter as well. Watch out for surcharges and hidden fees for an offer to be placed on a home, these are illegal fees and are often handled outside of escrow. There are straw buyers and house flipping scams which offer lower than market value for the short sale home, then once the home is purchased on the short sale the straw buyer turns around and flips the property at a profit. The short sale scams are operated under many different names; debt negotiator, debt resolution expert, loss mitigation practitioner, foreclosure rescue negotiator, short sale processor, short sale coordinator and short sale expeditor.
If you are looking for a short sale approval on your home that is for sale, make sure that you talk with your lender, and if you do decide to get help negotiating the short sale, make sure to have a real estate agent or a real estate attorney talk with your lender who has a license to operate in your state.
How to Do a Short Sale
You need to get a short sale approval from your mortgage lender or loan service provider. You have to get the short sale approved before the lender forecloses on the property. Working with a real estate agent can be helpful with the process of doing a short sale. First you need to find out the value of your home. Add up the fees associated with selling the home. Add up the amount of the mortgage loans against the property. Calculate the short sale amount by subtracting the total amount of loans against the home against the amount of the estimated proceeds from the sale of the home. This will be the estimated short sale amount. Contact your mortgage lender's customer service department and ask for a person that is able to make a decision about a short sale of a property. Ask the lender how to get a short sale approval and the necessary steps you need to take to complete the short sales of your home. Make sure to ask the lender if you are forgiven the unpaid loan amount or if you will have to pay the difference. Once all your questions are answered and you got the approval for a short sale you can sell your home.
Another option to consider is if you might be eligible for Obama's government home loan modification program. This program can help homeowners stay in their home by refinancing an existing home loan with an earned principal forgiveness, lower interest rates, and extended repayment terms. You can find out more about Home Affordable Mortgage Program (HAMP) at the www.makinghomeaffordable.com website.
By: Victoria Brown