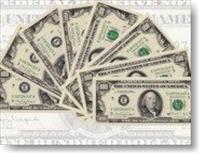 Digital News Report
Digital News Report – Federal Deposit Insurance Corporation's (FDIC's) Advisory Committee on Economic Inclusion (ComE-IN) will be discussing the results of their small dollar loan pilot program at a public meeting scheduled for Thursday, June 24th in Washington D.C. This small dollar loan program was a two-year study to determine if banks could offer these short term instant cash loans at a more affordable cost instead of high interest and fee options such as payday loans or fee-based overdraft programs. Another common name for a payday loan is a cash advance loan. These loans are often used by people with poor credit to get instant cash until their next paycheck.
The FDIC said that outside sources estimate that there are $40 billion a year of payday loan volume and there are $38 billion in overdraft fees each year.
The test pilot of the small dollar loan was held at 28 banks that volunteered for the short term cash loan program. The banks were located in 27 states and had assets ranging from $28 million to almost $10 billion. The small dollar loans went up to $2,500 with an annual percentage interest rate of less than 36 percent with low or no fees and a repayment time of at least 90 days.
By: Victoria Brown