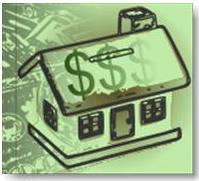 Digital News Report
Digital News Report – The average 30-year fixed refinancing loan rate was 4.8709% today. The 15-year FRM was 4.2664% today.
According to a report by the Mortgage Bankers Association, mortgage applications have declined but refinancing is on the rise. Freddie Mac reports that mortgage rates are at an all time low.
Low rates and low price homes may spur a home-buying frenzy this summer. Meanwhile, current homeowners are looking to take advantage of low refinance rates.
Yesterday we calculated the average 30-year fixed refinance rate to be 4.8790%. This means rates have decreased .17 percent. The 15-year fixed refinance loans dropped .73 percent.
Borrowers can also refinance using an adjustable rate mortgage. The average adjustable refinance mortgage was 3.4576%. Bank of America had a rate of 3.708%.
By: Tina Brown