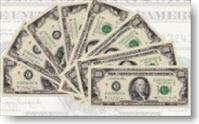 Digital News Report
Digital News Report – Graduating college means that Student loans will need to be repaid. Sallie Mae has offered tips to insure that the recent college graduate will be able to pay back their student loans even when they are strapped for cash.
Make sure that you student loan servicer has your current address. Recent graduates can move around several times which means making sure you have notified everyone of your change of address.
Use the Student Loan Repayment Calculator at SallieMae.com to help figure out what the monthly payments would be in different scenarios. This planning can help to make budgeting plans to repay the student loan each month without coming up short.
Sallie Mae suggests making a note on your calendar when you grace and separation period of the student loan comes to an end. This change of time is six months after graduation for those that have a federal Stafford loan. Find out what is expected with the student loan that you have so that you can be prepared to make both the principal and interest payments.
If you can pay more than your minimum monthly payment on your student loan you can reduce the principal faster and pay less in interest payments over the long run. Sallie Mae has a free Upromise rewards program that is available to help people pay off their student loans quicker.
They suggest creating a budget and assess all of your outstanding debts including credit card balances, car loans, and student loans that you may have. By finding out how much you owe, you can tackle the higher interest debt first to help get yourself out of debt sooner.
Saving up a cash emergency fund is a good idea for anyone. They suggest that you work on building up a savings with an automatic savings plan. The Sallie Mae Bank has a FDIC-insured Online High-Yield Savings Account that can earn six times more than the national average.
Hopefully the tips offered by Sallie Mae will help recent college graduates be prepared to repay their student loans. However, some people may have trouble paying back all of their student loans each month. One option they might consider looking into a student loan consolidation, however they should weigh out the pros and cons before going forward refinancing student loans.