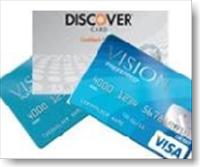 Digital News Report
Digital News Report – The FDIC had given some valuable tips in their recent newsletter for helping credit card holders learn ways to pro-actively handle their unsecured credit card finances. Taking steps to lower your credit card interest rates and avoiding over limit fees and other fees can add up to money that you can put back in your pocket.
The FDIC recommends that you read the notices that the credit card company mails to you. Most people never read these notices and if they did, don't know what to do about the new changes that the notice puts forth. These notices can contain important information about rate or fee increases and your rights. The FDIC suggest that you shop around for a better credit card offer if you feel that the rate increase is higher than you like. Other banks offering credit cards will often have a lower interest rate to win you as a customer.
Another thing that the FDIC also recommends is that you pay your bills by the due date, especially ones that get reported to the credit reporting agencies. These bills include credit cards, car loans, and home mortgage loans. Having a good credit score while help to reduce the chances of your credit limit being reduced or the credit card interest rates being increased. Both of these things cost you money.
The FDIC also suggests being mindful on not going over their limit on their credit card so they can avoid over limit fees. With the new CARD act law, no fees can be imposed for making a purchase or other transaction if you go over your limit unless you have agreed to a over credit limit fee in advance. So if you have agreed to the fees in advance you can contact the credit card company to tell them to deny any transactions that would go over your credit limit because you do not agree with the overlimit fee. That way you won't be surprised by an over-limit fee on your credit card statement.
They also said to watch out for store credit cards that have no-interest for a year or six months. If you don't pay off the balance in full before the end of the promotional period, you pay the higher deferred interest for all the months of the outstanding balance. If you plan out your payments according, you can get the store's 0 percent financing and not get hit with a penalty. So be careful and make a payment plan if you do decide to go with a store credit card no interest promotional offer.