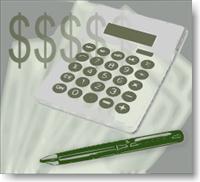 Digital News Report
A new private student loan is being offered by Wells Fargo & Company for parents or those who help to finances the college students tuition and fees. The new private student loan is called Wells Fargo Student Loan for Parents.
This private student loan from Wells Fargo comes without any origination, disbursement, or early repayment penalties or fees. The money is sent either to the parent or to the student that is accepting the loan.
Wells Fargo gives the option for an interest-only payment for up to 48 months while a student is attending college. The private student loan gives both the parent and the student up to 15 years to pay back the loan.
The Federal PLUS Loan does allow for parents to cover a dependent child's college tuition fees, but the Wells Fargo private student loan will allow for the funds to be received to the sponsor of the student attending school.
Wells Fargo also have a number of other private student loans available. Here is a list of other Wells Fargo Student Loan Options:
Collegiate Loan
Fargo Education Connection Loan,
Wells Fargo Graduate Loan,
MedCAP Alternative Loan,
MedCAP-XTRA Loan
Wells Fargo Bar Exam Loan,
Wells Fargo Private Consolidation Loan
.