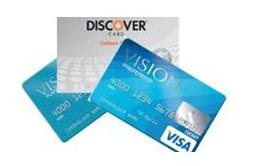 Digital News Report
Digital News Report – Millions of Americans have racked-up billions of dollars in credit card debt over the past decade, but that trend may change over the next few years. The new credit card rules may prevent many Americans, especially those most at risk for default, from acquiring credit.
According to government statistics presented by House Speaker Nancy Pelosi last week, card issuers imposed $19 billion in penalty fees in 2008. Last year credit card companies broke all records in the amount of late fees and over-limit fees.
With credit card debt at $1 trillion, is it any wonder that the need for debt relief is at an all time high? There are several ways you can deal with your debt and possibly eliminate up to 50% or more of credit card debt.
The government recommends customers contact their credit card companies first if they know they are going to be late on a payment. In some cases, the late fees can be eliminated.
Debt Consolidation Loans
If you are knee-deep in debt, the FTC recommends ways to lower your credit card payments. They list debt consolidation loans in preference to filing for bankruptcy. "You may be able to lower your cost of credit by consolidating your debt through a second mortgage or a home equity line of credit," the Federal Trade Commission said in a statement.
Credit Counseling
Another alternative is credit counseling. Just because a counseling service says they are non-profit does not mean they are free. These services will help debt debtors work-out a debt management plan (DMP).
By: Tina Brown