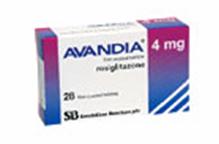 Digital News Report
Digital News Report – A clinical trial for the GlaxoSmithKline drug Avandia has hit a snag. There is an enrollment problem and study organizers are having trouble finding people willing to participate.
Avandia, which is used to treat diabetes, has been linked to an increased heart attack risk. According to a report from Lawyers and Settlements, Avandia is associated with bone fractures, heart attack, and death.
In 2006 nearly four million people in the US were taking the drug. Avandia is a thiazolidinedione class drug which combines with the PPAR receptors in fat cells helping them become more responsive to insulin. It is sometimes combined with metformin (Avandamet) or with glimepiride (Avandaryl).
Two sites have withdrawn from the study because they are having trouble finding people to participate. Wake Forest Baptist Medical Center in North Carolina could not find anyone to participate.
The purposed of the trial was to determine the "safety". It is uncertain whether Avandia is safer or less safe than Actos, another thiazolidinedione (TZD) drug used to treat diabetes. Pioglitazone (Actos), was the 10th best selling drug in the United States in 2008, but it is now linked to heart attack and is under review by the Food and Drug Administration.
The U.S. Food and Drug Administration (FDA) will be holding a summit in July to discuss the future of the Rosiglitazone (Avandia) clinical trials. Sales of Avandia peaked in 2006 at $2.5 billion.
There are several attorneys working on lawsuits concerning this drug. The Defective Drugs website states that there could be an increased risk for stroke, congestive heart failure, heart attack, liver toxicity, and severe allergic reactions.
By: Jason Chang