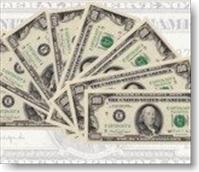 Digital News Report
Digital News Report – If you are considering filing for bankruptcy because your debts are more than you can handle, you need to first attend a government approved credit counseling service. You have to get the credit counseling service's help within 180 days before filing for bankruptcy. In addition to credit counseling you also have to complete a debtor education course in order to have the debts canceled.
You have to find an approved Credit Counseling and Debtor Education services through the Department of Justice's US Trustee program expect for Alabama and North Carolina who has different requirements. You can find the list of approved credit counseling services and debtor education providers at http://www.justice.gov/ust/eo/bapcpa/ccde/. You can shop around on the Internet for the best program to meet your needs and double check that they are on the list. If you live in Alabama and North Carolina the US Trustee Program is not operating in your state and you need to seek out court officials called Bankruptcy Administrators who are in charge of approving the credit counseling services and debtor education course providers in those states.
If it gets to complicated you might want to start with a bankruptcy attorney in your state that can set you on a guided assistance to filing bankruptcy. You could end up paying higher rates for the credit counseling services and the debt education courses because you didn't shop around for the best deal on government approved credit counselors or debt education providers.
You can't get the pre-bankruptcy credit counseling at the same time you get the pre-discharge debtor education. First you must file a certificate of credit counseling completion when filing for bankruptcy. Then after you file for bankruptcy you show evidence that you have completed your debtor education course. The debtor education course has to be completed before your debts are discharged.
What does a Credit Counseling Service Do?
A credit counseling service will assess your personal finances to determine what options you may have besides bankruptcy. They help you set up a personal financial budget and a plan to pay off your debts. There are many different ways to have a credit counseling session that usually lasts between 60 – 90 minutes. You can be counseled about your debts and finances over the telephone, online, and also in person. If you can't afford to pay for the counseling service, the organization is required to provide the service free of charge by asking the counseling service for a fee waiver before the session begins. If you don't ask for the waiver in advance the counseling session costs around $50. It can be hirer or lower depending on the state that you live in, and the services you receive. Make sure that the counseling service tells all of the fees up front before you begin a session with them. After you have completed your credit counseling service consultation session you have to get a certificate from the organization stating you have completed this requirement. The credit counseling service cannot charge a fee for the certificate.
What does a Debtor Education Course Teach?
A debtor education course can also be completed online, over the phone, and in person. The course can last around two hours and will teach you how to develop a budget, how to use credit carefully, and how to manage your money better. The cost for the debtor education course can cost around $50 – $100 and you can ask for a fee waiver if you cannot afford to pay. You will also need a certificate from the debtor education course provider stating that you have completed the requirements. Unless the debtor education provider has told you in advance that there is a fee for the certificate, there is no charge for obtaining a certificate once you complete your debt training.