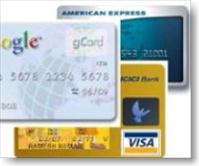 Digital News Report
Digital News Report – Debt consolidation is the process of refinancing outstanding loans which are often credit card balances into one new loan with a lower interest rate. The debt consolidation loan can be unsecured and secured. Sometimes if you have bad credit you will either pay a higher interest rate or have to get a secured loan to complete a debt consolidation loan. If you do get a secured loan, you need to put up property as collateral, often it is a house or a car. If you miss a payment on a secured loan you can lose the property with foreclosure or repossession. It would be best to get an unsecured debt consolidation loan if you can, because you have less at stake.
The debt consolidation loan will often reduce the amount that you have to pay on your balances. With several outstanding credit card balance, you have a minimum monthly payment due for each credit card balance. This along with high interest rates can add up to more than a person can be comfortable paying each month. If you refinance your credit card balance using a debt consolidation loan you can lower the monthly payment by extending the time to pay back the loan as well as lower the interest rate.
Make sure that your debt consolidation loan is a fixed interest rate preferably. The reason you want a fixed interest rate is that when the interest rates go back up again your payments won't. Fixed interest rates often are slightly higher than an adjustable interest rate, but in the loan run, the fixed interest rate will often be less expensive, especially if you are going to be paying the loan off in 10-15 years time. The interest rates have been at the lowest rates for the past several years, but that doesn't mean that they will stay low in the years to come.
You should also consider your overall financial ability to repay a debt consolidation loan. Find out what your monthly budget is and how you will be able to make the payment consistently from month to month. That way you will be on the road to becoming debt free.
By: Victoria Brown