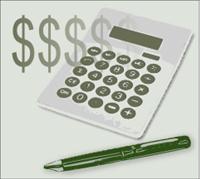 Digital News Report
Digital News Report – Bank of America has announced that they have completed 56,400 permanent mortgage modifications since the beginning of Obama's government home loan modification program which started in January 2008. The government mortgage loan modification is called Home Affordable Modification Program (HAMP).
There have been a total of over 600,000 homeowners that have participated in the modification process with Bank of America. Before a mortgage loan can be modified permanently the homeowner undergoes a trial modification. Bank of America had converted 24,000 of their customers from a trial modification to a permanent home loan modification last month.
Bank of America said that they are starting to see a decrease in the number of active trial modifications than what they were expecting. They attribute this to conversions to permanent modifications as well as the government making it necessary for the homeowner to provide financial document to participate in the home loan modification program during the trial period.
For those homeowners that didn't meet the requirements set forth during their trial period plan, Bank of America will be mailing letters notifying them that they are not eligible to convert to a permanent HAMP home loan modification.