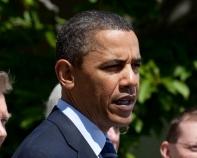 Digital News Report
Digital News Report – Major banks and other lending institutions are working with homeowners around the country to modify mortgages and prevent foreclosure. Last year the Obama Administration announced a plan to help save Americans keep their homes during this economic downturn.
Making Home Affordable
Last month the President Obama upgraded the Making Home Affordable (MHA) program to get more participation. Previously the plan performed poorly, but now Chase, Well's Fargo, Bank of America and Citigroup have all become partners or will work with the government to save homes.
Besides benefits for the homeowner, there are incentives for the banks.
The program is free for the homeowner. A HUD-approved housing counselor will asses your options to figure out what is best. "A counselor will explain what documents you will need to provide to your mortgage company and may be able to contact the mortgage company on your behalf," a statement about the program reads.
Besides helping with the paperwork, the councilor will help you make a budget. "There is no charge to work with a HUD-approved counseling agency."
By: Tina Brown