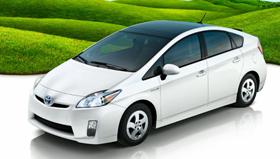 Digital News Report
Digital News Report – Kelly Blue Book, the automotive vehicle valuation company, has come up with the list of "green" cars for 2010. The Toyota Prius, which gets 50 miles per gallon, topped the list.
Other cars on the list include the 2010 Honda Insight Hybrid, 2010 Ford Fusion Hybrid, 2009 VW Jetta SportWagen TDI, 2009 Mini Cooper, 2009 Ford Escape Hybrid, 2009 Honda Fit, 2009 BMW 335d, 2009 Toyota Highlander Hybrid, 2009 Chevrolet Silverado Hybrid. There is a chart below with the miles per gallon.
Kelly Blue Book Used Cars
It is easy to calculate the value of a new car, but it isn't as easy to determine the value for a used car. There are many factors the company uses to determine how much a used car is worth including odometer reading, location of the car, physical blemishes, accidents, and mechanical condition.
It is difficult to get a car dealer to give you the full Blue Book value because they have to resell it. But if you are trading the car in and your vehicle is in good condition, you might get full value. It doesn't hurt to ask.
By: Mark Williams
| | |
| --- | --- |
| 10 Most Green Cars | MPG |
| 1. 2010 Toyota Prius Hybrid | 50 |
| 2. 2010 Honda Insight Hybrid | 41 |
| 3. 2010 Ford Fusion Hybrid | 39 |
| 4. 2009 VW Jetta SportWagen | 34 |
| 5. 2009 Mini Cooper | 32 |
| 6. 2009 Ford Escape Hybrid | 32 |
| 7. 2009 Honda Fit | 31 |
| 8. 2009 BMW 335d | 27 |
| 9. 2009 Toyota Highlander Hybrid | 22 |
| 10. 2009 Chevrolet Silverado Hybrid | 21 |