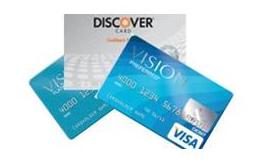 Digital News Report
Digital News Report – Debt consolidation has become a big topic recently with the downturn in the economy. There are various options available whether you own a home or not.
Many Americans have lost their jobs or taken a pay cut just in time for the credit card companies to raise their interest rates. The Federal Trade Commission (FTC) advises that you contact your lender immediately if you know you will be late with a payment. Some lenders will forgive the fees the first time and it doesn't hurt to ask.
The goal of debt consolidation is to take multiple high interest debts, including credit card and personal or payday loan debt, and consolidate them into one manageable loan payment.
Besides the lower payments the total cost over time should be reduced. The higher the interest that you are being charged right now the more you can potentially save. If you only have a few low interest cards you may still be able to save money.
In some cases you can take several unsecured loans and place them into one debt consolidation loan. In some cases the debt consolidation can discount the amount of the loan.
By: Tina Brown