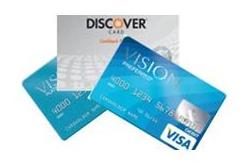 Digital News Report
Digital News Report – Many Americans have seen their credit scores decline and even devastated over the past two year prompting major banks to offer secured credit cards.
JPMorgan Chase says that these secured cards are a great way for consumers to establish and build their good credit scores. "Secured cards are a great "first step" for those with little or no credit history", the company said in a statement "This type of payment card requires that a security deposit be made in order to establish a credit line. Your credit line will typically be equal to the amount of your deposit."
Credit.com and some banks offer secured cards. In a press release the credit card clearing house said they have Platinum cards with zero percent APR. This is not an "introduction rate" either. No interest even if you are late. There is no application fees and free personal ID theft protection.
With a secured card the user places money into a special account that acts as the balance of the card. When you use the card the money is taken directly from the account.
The goal is to pay off the card in a timely manner. Don't pay the card off at the next billing cycle otherwise you will not be developing a credit history. It may be better to pay the minimum payments in other words.
The banks will report your payment history to the credit reporting bureaus. On time payments will have a positive effect on your credit score.
According to the Red White and Blue Press blog, the secured cards can help students too. "One way college students can get a good credit history started is by getting a secured credit card", Karen Byrd said.
By: Tina Brown