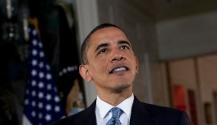 Digital News Report
Digital News Report – Bank of America has begun a plan to help homeowners who owe more than their homes are worth.
Many Americans are assigned loans with interest rates that have adjusted up. Now they find themselves underwater with payments they cannot afford. BofA, like other banks, don't want to take back these homes.
Bank of America acquired many of these loans with their purchase of Countrywide. The loan modification programs over the past few years have not performed as expected, but that may change.
There are incentives for banks to work with their customers. Bank of America is working with homeowners in conjunction with President Obama's loan modification program.
Recently President Obama modified the Making Home Affordable Program. This program is free to the user and may help many homeowners affected by the bad economy.
By: Tina Brown