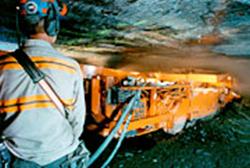 Massey Image
Digital News Report – On Saturday a search crew found the bodies of four missing miners at the Upper Big Branch Coal mine in West Virginia. This is the worst mining disaster in the United States in 40 years. An explosion at the Hyden Kentucky mine killed 38 miners in 1970.
Each year there are more than 1,000 mining deaths worldwide with most occurring in China and other developing countries. Most mining accidents occur in coal mines and other hard-rock mines.
The explosion at the Big Branch mine that killed 29 miners occurred 1,000 feet below the surface of the earth.
Safety Violations
Massey Energy, the Upper Big Branch mine owner, was fined a total of $382,000 for "serious" violations. Most of the 57 violations were for lack of ventilation equipment.
Just one day before the explosion Massey was cited. They were cited for 1,342 safety violations over the last 5 years.
In a statement today the company said: "Massey Energy extends its deepest condolences to the families who lost loved ones at Upper Big Branch. Our focus remains on those families, on the recovery effort and on our members."
The company says they are the only mining company to win three Sentinels of Safety Awards in one year.
By: Mark Williams