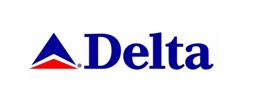 Digital News Report
Digital News Report – The world's largest airline, Delta Air Lines, says they will be adding new flights from Detroit to Sao Paulo Brazil. If Federal Regulators approve the plan, Delta hopes to fly twice a week to the South American country.
Although the airline already flies from Atlanta and New York, they have also applied with the U.S. Department of Transportation for a Detroit route.
Delta is offering a special this spring You will need to buy your tickets now though.
Travelers can earn extra miles. "For a limited-time, when you buy miles for yourself, we'll throw in a 50% mileage bonus to help you get there quicker," the company said in a statement.
When you purchase miles for friends and family they will get your mileage gift and an additional 50% mileage bonus to help with their Award Travel Plans2. This offer ends April 30th.
On Friday airline stocks were down and Delta was down 1.55 percent to 14.58. This is considerably higher since early March when the stock was trading for under 13 dollars.
By: Robert Williams