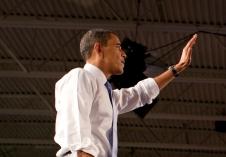 Digital News Report
Digital News Report – There are various loan modification programs including private and public programs. Wells Fargo, Bank of America, Fannie Mae, Freddie Mac, the U.S. government and some state and local governments all have loan modification programs.
Wells Fargo has a plan available to provide assistance through their forbearance program. This program is specifically designed for the unemployed and underemployed homeowners.
Bank of America will have a National Homeownership Retention Program. The lender just updated the details of their plan help Americans "sustain homeownership". They don't want foreclosures or defaults so the company is beginning a program to help their customers.
Fannie Mae and Freddie Mac have been taken under the government's wing. The Making Home Affordable program (HAMP) was designed to help thousands of homeowners save their homes. Last week President Obama updated this program to help save homes.
The unemployment rate has skyrocketed since the economy turned downward. There are signs that the country is moving back in the positive direction and these programs are intended to keep America on track.
By: Tina Brown