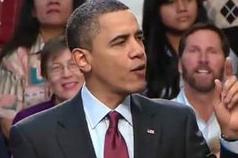 Digital News Report
Digital News Report – Over the past week there have been some changes to the government's loan modification program. The program has not been very accessible to Americans facing financial trouble and the Obama Administration is trying to change that.
Not all homeowners can qualify for the program. Some homeowners purchased their home with an adjustable rate mortgage. These mortgage interest rates adjust upward after a set period of time (5 years is typical). Many of these loans were made about 5 years ago so we are entering a major loan modification era.
Here are some of the requirements for the Home Affordable Modification Program:
1) Loans must have originated before January 1st 2009
2) Loans must not exceed $729,750
3) Homes must be owner occupied
4) You must be able to document your income
5) Borrowers must be in immanent risk of default
There are many Americans facing this problem. There are also many servicers ready to help. The government says that this service should not cost your any money. Servicers should not ask for a fee.
There are advantages to the homeowner, the lender and the servicer of the loan modification. Homeowners can save their home and lower their payments. It is a double win. The lender will not be faced with finding another buyer for the property and will not take a loss on another foreclosed home.
The program will last through December 31st 2012.
By: Tina Brown