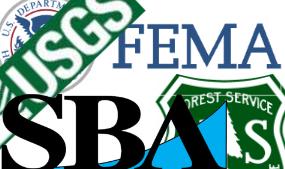 Digital News Report
Digital News Report – The recession has renewed interest in government grants. Americans are looking for ways to pay off their credit cards, local governments are looking for ways to finance projects and people are looking for ways to start their own business.
According to the privately owned government grants website, there were $275 billion in government grants available but only $69.6 billion handed out. "You May Be Eligible for Thousands of Dollars in Free Money" the website proclaims.
The official government grant website says that money is available for student loans, small business startups among other things. The U.S. Department of Health and Human Services says they are "proud" to be helping the grant community.
The benefits.gov website is giving away free services including tax help. With April 15th just days away, this could benefit some Americans. "You may be eligible to receive free tax preparation assistance if you are low income, elderly, disabled or part of a military family," the website states.
There are always new government grants becoming available. The Fish and Wildlife Service, the National Parks, the US Geological Survey and other government agencies are looking to the public for help.
The private government grants website says that there are no credit checks, no co-signers and you will never have to pay back a government grant. It is free money.
By: Tina Brown