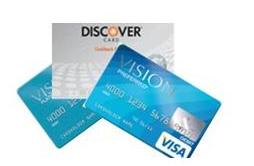 Debt Consolidation
Digital News Report – Many times people who are looking to consolidate their debt have bad credit.
Bankruptcy filings were up 35 percent in March compared to February. A report from AACER stated that there were 150,000 bankruptcy filings in March. Rather than face bankruptcy there are other options.
The Internet has helped consumers shop for credit councilors and find debt consolidation companies. Even with the ease of searching online for a debt consolidation loan, it will take some effort, but will likely take less effort than filing for bankruptcy.
The goal is to consolidate multiple unsecured loans into one loan with one payment. Companies involved in loan consolidation will also work to lower that payment. In other words you will pay less.
Recent credit card rules have not eased the debt for some delinquent card holders. Although some fees may be alleviated, interest may still be high. People in this situation may consider a debt consolidation loan.
By:  Tina Brown