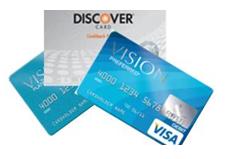 Digital News Report
Digital News Report – Besides seeking private debt relief there are other options including government programs, according to credit consolidation specialists.
One group, the Federal Debt Relief Program, a private company, says they can "eliminate" debt in 12 to 36 months. They may be able to eliminate up to 50 percent of the debt "instantly" and get rid of up to 70 percent in total. They offer a free consultation.
According to a PRLog press release, with the help of a debt settlement company, consumers are able to eliminate up to 70% of their unsecured debt. "The Obama administration has made it easier for consumers to get out of debt with the passage of the recent federal stimulus packages… The credit card companies and other creditors have already budgeted in massive losses for debt settlements."
But the Federal Trade Commission (FTC) is warning potential customers to be leery of specific claims. "Just because a debt negotiation company describes itself as a "nonprofit" organization, there's no guarantee that the services they offer are legitimate," the FTC said in a statement. "There also is no guarantee that a creditor will accept partial payment of a legitimate debt."
Rather than going to a debt settlement company, the PRLog release recommends using a debt relief network. "In order to be in the debt relief network, the debt settlement companies must prove a track record of successfully negotiating and eliminating debt. They must also pass an ethical standards test."
The FTC recommends this that consumers investigate the company with their Attorney General first and check with the Better Business Bureau (BBB). Find out if the company is licensed to do business in your state and has any complaints filed against it.
By: Tina Brown