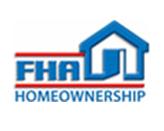 Digital News Report
Digital News Report – Falling on the heals of Bank Of American's new plan to help homeowners underwater and behind on mortgage payments, the Obama Administration is looking to rework its troubled $75 billion plan to prevent foreclosures.
The goal was to help 3 million to 4 million homeowners avoid foreclosure, but so far the program has only helped 170,000 homeowners out of 1.1 million who applied. The Home Affordable Modification Program (HAMP) has been administered by the Federal Housing Administration (FHA) and was created to help with loan modifications.
Home values are still declining and many homeowners owe more on their home than it is worth. Besides the decline in values many homeowners are now unemployed.
"The program modifications will expand flexibility for mortgage servicers and originators to assist more unemployed homeowners and to help more people who owe more on their mortgage than their home is worth", the agency said in a statement.
Homeowners without a job can get a three-to-six-month break on their mortgage payments. There will financial incentives for banks to work with borrowers who are underwater. The FHA will also back new refinanced loans.
Even if the homeowner is unemployed they can get help. Homeowners without a job will not have to spend more than 31 percent of their monthly income on mortgages for six months.
The new program is not yet available but will become available within a couple months.
By: Tina Brown