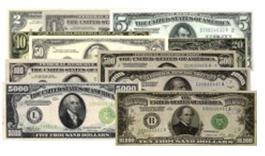 Digital News Report
Digital News Report – As the economy continues to worsen, more people are turning to bad-credit loans to get instant cash to cover bills. There are some things to look out for, according to credit expert Gerri Detweiler.
Detweiler, an author and advisor for Credit.com, warned consumers last week of scams concerning lenders who promise to give you a loan despite your credit history. "We've heard after the fact from consumers who lost hundreds, or thousands of dollars, to these low-life lenders who will steal the very last dime of desperate borrowers," she said.
The Federal Trade Commission (FTC) has some advice too. They say to read the fine-print and consider the fees charged for the loan. Many of these fees are collected upfront. Some secured credit card companies ask for an upfront fee, but that is to be expected.
"It is illegal for companies doing business in the U.S. by phone to promise you a loan and ask you to pay for it before they deliver," according to the FTC.
Some lenders will use copycat names that give the impression that they are associated with a major lender. Get the "physical address" of the company you are doing business with, especially if you are sending them an upfront fee.
Call them back and check with the Better Business Bureau – don't depend on their piece of paper or word on it. The company may have a PO Box registered with the BBB, so ask them for that address as well.
Make sure the lender is registered in your state. Call your state Attorney General's office to determine their status. Some states will have a Department of Banking or Financial Regulation.
Finally, the FTC says don't send them a money order or money using a wire transfer. You have little recourse to collect your fees.
By: Tina Brown