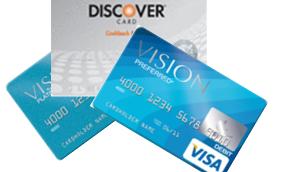 Three New Card Offerings
Digital News Report – The City of Chicago last week cracked down on nine credit repair firms and the Federal Trade Commission (FTC) has issued new rules concerning people who advertise and provide this service. Many people turn to credit repair businesses and attorneys for help.
Are all of these firms bad? No, but there are some things you can do on your own, according to the FTC. The first thing you will need to do is get a copy of your credit reports from the four reporting agencies: Experian (formerly TRW), Equifax, TransUnion, and Innovis (CBCInovis). You can get one report a year for free from each company.
These companies make money by gathering data on consumers and selling it to banks, insurance companies, employers and apartment and commercial property owners.
Once something bad or inaccurate is placed on your credit, it can be difficult to change. It is not uncommon to find mistakes. The FTC says to "Tell the consumer reporting company, in writing, what information you think is inaccurate". Supply documents to support your claim.
They recommend you send the letter "certified mail" but don't send the original documents. The credit agencies will investigate the claims within 30 days "unless they consider your dispute frivolous".
After the investigation is complete they will give you a report. This report does not count as one of your "free" credit reports. If your dispute does not resolve the problem ask that they make a note of the dispute in your file.
By: Tina Brown
Business Writer