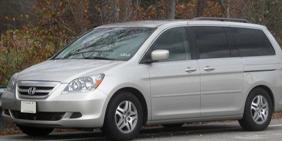 Honda Odyssey
Digital News Report – Honda is recalling over 400,000 vehicles because of faulty brakes. The company says there is a problem with the Vehicle Stability Assist™ (VSA®) modulator and air is getting into the braking system.
Customers have complained about soft pedals and over time their pedals continue to get closer to the floor. Although the problem progresses slowly over time, this is indicative of air in the system and can be dangerous.
The Honda Odyssey models between 2007 and 2008 seem to have this problem. If you own one check with your dealer to get it repaired.
The Honda Element car is also on the recall list. If you own a 2007 or 2008 model check with your dealer to get it repaired.
Honda USA says wait until they contact you before bringing in your vehicle. They will start sending notifications out at the end of April. After you receive a notice call the authorized dealer for an appointment.
By: Tim Edwards