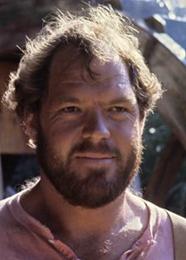 Olsen on Little House on the Prairie
Digital News Report – Former LA Rams defensive lineman Merlin Olson died Thursday after battling mesothelioma for a year. Mesothelioma is a form of lung cancer usually caused by exposure to asbestos.
Olson sued NBC Studios, NBC Universal, the paint maker Sherwin Williams, 20th Century Fox and others because he believed they exposed him to the carcinogen. He said he was exposed early in life "working after school and in the summer" in construction and again later in life employed around the studio set with drywall hangers and construction workers.
His lawsuit was file on December 31st 2009, just a few months before he died. His fellow coworkers Michael Landon and Victor French both died of cancer at the age of 54. French died in 1989 of lung cancer and Landon died in 1991 of adenocarcinoma in the pancreas.
Lawsuits against asbestos manufacturers have been filed since 1929. During the proceedings to settle the suit the attorneys agreed not to file anymore suits concerning the disease. Lawsuits have plagued the industry ever since then.
Symptoms of Mesothelioma:
Chest Pain
Shortness of Breath
Fatigue
Anemia
Wheezing
Hoarseness
Cough
Blood in sputum
Later stage symptoms include pain in the abdomen, problems with bowels, and low blood sugar.
Treatment includes radiation, surgery and chemotherapy.
By: Jason Chang