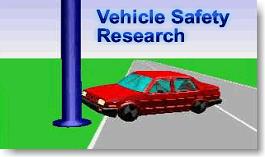 NHTSA Image
Digital News Report – The National Highway Traffic Safety Administration (NHTSA) is telling consumers to pay "close attention" to their Toyotas. The agency says that the manufacturer has recalled 2.3 million vehicles because of problems involving the gas pedal.
The pedals may be hard to depress, slow to return to the closed position or remain partially depressed, the U.S. safety agency reports.
Apparently the problem with the gas pedal / assembly or electronics continues. Since January 27th the NHTSA says complaints involving 13 more deaths have been filed with their agency.
In the United States there were 10 injuries possibly caused by sudden acceleration. If all of the deaths are attributed to the Toyota pedal problem, that brings the total number of deaths to 34.
There is also a problem with the Toyota Prius and Lexus HS 250h vehicles because of issues involving momentary loss of braking power. There have been 1,000 new complaints filed on the Prius alone.
By: Tina Brown