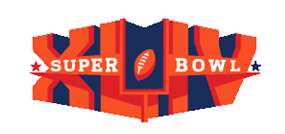 Digital News Report
Digital News Report – With all of the pre-game shows it can be confusing to figure out what time Super Bowl XLIV actually begins. CBS is milking the game all day with their "The Super Bowl Today" pre-game show. The kickoff is actually scheduled for 6:28 pm eastern.
The pre-game shows will be running all day until the "Kickoff Show" at 3 pm (6 pm Eastern). The game will begin at 3:30 pm on CBS. The game will be on CBS channel 5 in the San Francisco Bay area, CBS channel 2 in the Los Angeles area and CBS channel 8 in San Diego.
The game, pitting the American Football Conference (AFC) champion Indianapolis Colts against the National Football Conference (NFC) champion New Orleans Saints, will be held at the Sun Life Stadium in Miami Gardens, Florida. Other names for the stadium include: Joe Robbie Stadium, Pro Player Park, Pro Player Stadium, Dolphins Stadium, Dolphin Stadium, and Land Shark Stadium.
This is the first time the Saints have been in a Super Bowl since they became a team in 1967. The Colts have been to the Super Bowl three previous times. The Colts were founded in 1953.
The Baltimore/Indianapolis Colts lost a Superbowl once in 1969 and won twice in 1971 and 2007 when they beat the Chicago Bears in Super Bowl XLI.
The Colts are favored to win by 6 points, but many are hoping the Saints win for various reasons. Either team can win on any Sunday.
From Staff Reports