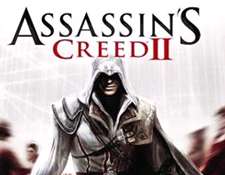 Assassin's Creed II
Digital News Report – Assassin's Creed II will be released January 28th, according to Ubisoft.
The company reported on their Twitter feed: "DLC 1 is a worldwide release, out on PS Store and XBL Marketplace on Jan 28 everywhere it can be". DLC stands for Downloadable Content.
Set in 2012, players control the protagonist, Desmond Miles, as he escapes from Abstergo Industries with an employee. After that Desmond enters a device identical to the Animus and relives the genetic memories of ancestral nobleman Ezio Auditore da Firenze.
Lead characters, Ezio and Machiavelli defend their region from the Orzi brothers.
By: Sam Lee