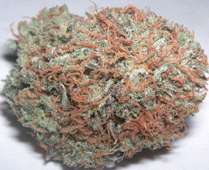 Dried Cannabis flowers
Digital News Report – The California Supreme Court released an opinion Thursday concerning the use of medical marijuana. The case is a victory for medical marijuana advocates. The justices were unanimous in their decision.
The court ruled that the limits placed on the amount of marijuana conflicted with the intent of Proposition 215 passed in 1996 which legalized medical uses for the drug.
The Health and Safety Code section 11362.77 limited the amount for possession to be 8 ounces of dried marijuana, six mature plants or 12 immature plants. This limit is no longer a problem for those seeking treatment with medical marijuana.
Read the complete opinion here