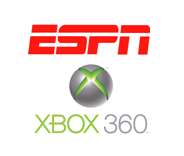 ESPN and Microsoft Agreement
Digital News Report – X-Box and ESPN may be teaming up to stream ESPN content over the game console. That is the good news. The bad news is that there will be an additional fee for X-Box Live users who want to see the service.
Microsoft has wanted to expand their console to do more than just serve-up games. According to a report in the NY Times, which broke this story, the company wants to be thought of as a "cable channel."
You can already use X-Box consoles to serve movies from NetFlix. The Wii will be offering this service soon too. Now you will be able to use X-Box to watch streaming sports.
Microsoft is in talks with the Walt Disney Company about ESPN content. The report, which cites people close to the talks, states that there will be a subscriber fee. The events broadcast are supposed to be similar to those broadcast through ESPN 360.
There could also be games associated with this service.
You will need a high-speed Internet connection to use the service.
By: Mark Williams