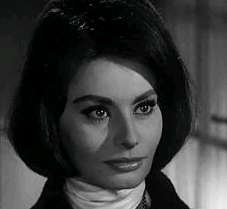 Loren in Five Miles to Midnight (1962)
Digital News Report – Sophia Loren didn't look like your typical old-woman at the 67th annual Golden Globes awards last night. In fact, age doesn't seem to affect the Italian born actress much.
Sophia Loren is 75 years-old and looked great for her age at the 2010 67th Golden Globe Awards ceremony where she was a presenter.
Loren has been nominated for Outstanding Performance by a Cast in a Motion Picture by the Screen Actors Guild Award.
According to Loren, she has never had plastic surgery. She made no mention whether "botox" counts as plastic surgery because there were very few wrinkles on her face.
By: Jael Kirk