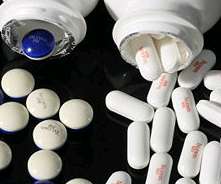 Tylenol pills – cc
Digital News Report – Tylenol is recalling some of their products including adult Tylenol, Motrin, Benadryl, St. Joseph Aspirin, Rolaids, and Simply Sleep because of reports of nausea.
The company says the over-the-counter (OTC) medicines were contaminated with the chemical 2,4,6-tribromoanisole (TBA). Although the chemical has not been studied for health effects, there have not been any recorded serious medical events.
After some customers have complained of nausea, the FDA worked with Johnson and Johnson, the parent company of Tylenol, to remedy the situation.
The chemical, found in shipping pallets, gives off a nauseating odor.
Click here for the list of products affected
By: Jason Chang