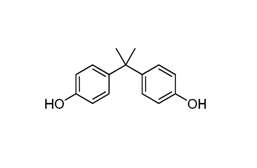 Bisphenol A
Digital News Report – The U.S. Food and Drug Administration (FDA) issued a statement concerning the possible health risks of bisphenol-A (BPA). BPA is a chemical used in plastics and even metal beverage cans since the 1960s.
Although it appears the chemical does little harm in small amounts, there are concerns it can have negative effects on the "brain, behavior, and prostate gland in fetuses, infants, and young children".
The FDA is taking steps to facilitate the development of a substitute. They have already recommended removing BPA from baby bottles.
"FDA is supporting a shift to a more robust regulatory framework for oversight of BPA," the agency said in a statement.
Click here to read complete statement
By: Sam Lee