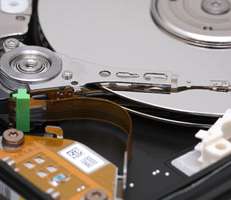 Google Offers More Disk Space
Digital News Report – Over the next few weeks Google will be offering more functionality to their Google Docs application users. Clients will be able to upload any files to the Google servers for collaboration or storage.
Users will be given 1 GB free, but can store more for just 25 cents per Gigabyte per year. Users are calling this a "cloud storage" system.
This is great for backup storage, sending files to friends and collaborating with others. Let's say you have a spreadsheet that you want others to see. You can upload your document to a shared folder where others can download it.
According to Vijay Bangaru, Product Manager, Google Docs, this will help both businesses and non-business users. "Instead of emailing files to yourself, which is particularly difficult with large files, you can upload to Google Docs any file up to 250 MB," Bangaru wroter on his blog. "Combined with shared folders, you can store, organize, and collaborate on files more easily using Google Docs."
By: Sam Lee